Changed Lives
At the NJ law firm of Mazie Slater Katz and Freeman, we are proud that the jury verdicts and settlements we achieve quite often change the lives of our catastrophically injured clients. It's our connection to our clients — and our ability to positively affect their lives — which gives meaning to what we do. The following are examples of some of the lives we have been able to positively affect.
David Mazie speaks about lives we have changed
Brenda Schultz
Brenda was seriously injured in a slip and fall accident that caused her to suffer a neurologic disorder known as Complex regional Pain Syndrome (CRPS). The pain from the CRPS was so severe, that Brenda could no longer work. The lack of income caused her to live in a leaky trailer. This was particularly difficult as she cares for her mentally challenged adult son. However, since the settlement she has bought a new home, a new car, and is able to live a more normal life. Brenda is incredibly appreciative: "You have only really seen me at my worst, now you get to know and see me smile which I makes my children Happy. So to all of you, thank you for changing my life back around. I never would have made it without you.
God bless you all."
Antonia Verni
Antonia was rendered a ventilator dependent quadriplegic as a result of being hit by a drunk driver who was served alcohol at the Meadowlands, in Secaucus, NJ. Antonia cannot move any part of her body below the neck, and requires a mechanical ventilator in order to breathe. When we met Antonia, her family could not afford medical care she required. Instead, her mother (who has no formal medical training) provided most of her care. In addition, because of the equipment she required in order to breathe, Antonia was forced to sleep in the living room in her house. We won Antonia's trial, achieving the largest personal injury jury verdict ever in New Jersey. The case settled thereafter. After the settlement, Antonia was able to purchase a beautiful home which contains a commercial elevator and all of the technology necessary for her to control (through the sound of her voice) many elements of her home. Antonia also has round-the-clock nursing care, a brand-new van which contains all of the necessary medical equipment, and the ability to live a wonderful life. Recently, Antonia treated her entire class to the Christmas show at Radio City Music Hall. Below are some pictures of Antonia and her new home.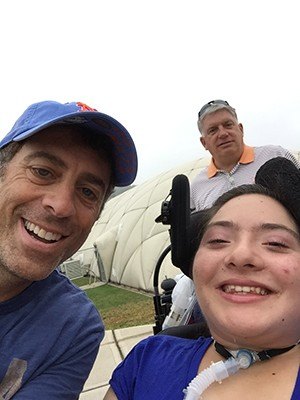 Darius Morgan
Because of medical negligence which delayed his birth, Darius was born with cerebral palsy. When we met Darius, his parents were unemployed and they were not able to provide him with the care he required. After achieving an $18.5 million jury verdict in Darius's favor, which is one of the largest brain-damaged baby recoveries in New Jersey history, Darius and his family were able to build a beautiful brand-new home which contains everything Darius needs. This includes a swimming pool to allow Darius to obtain the aqua therapy he requires, and a specially equipped van to transport Darius. Darius recently fulfilled a lifelong dream by going on a Disney Cruise and then staying at Walt Disney World. Darius is an avid Yankee fan who now has the ability to go to Yankee Stadium anytime he wants. Below are some photos of Darius and his new life.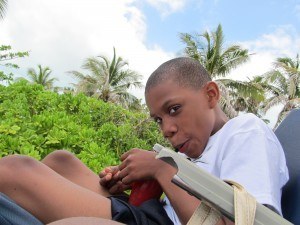 Joe WIlliams
Joe suffers from cerebral palsy due to medical malpractice caused by the doctors' delay in performing a C-section during birth.  It is a permanent condition that affects every aspect of his life: his ability to speak clearly; his ability to walk or use his arms.  When we were hired by Joe's family, they were living in a very small apartment and struggling to provide Joe with the care he needs.  Now, after his settlement, Joe and his family live in a beautiful new house which has all of the renovations necessary to allow him to navigate his wheelchair anywhere he wants.  They also have a new SUV which contains a wheelchair lift.  Joe now attends a new school and has all of the medical care and physical therapy that he needs to allow him to deal with his CP.  Joe and his family have been through so much as a result of his birth injury, but all along – and as you can see in the photo – Joe just keeps smiling!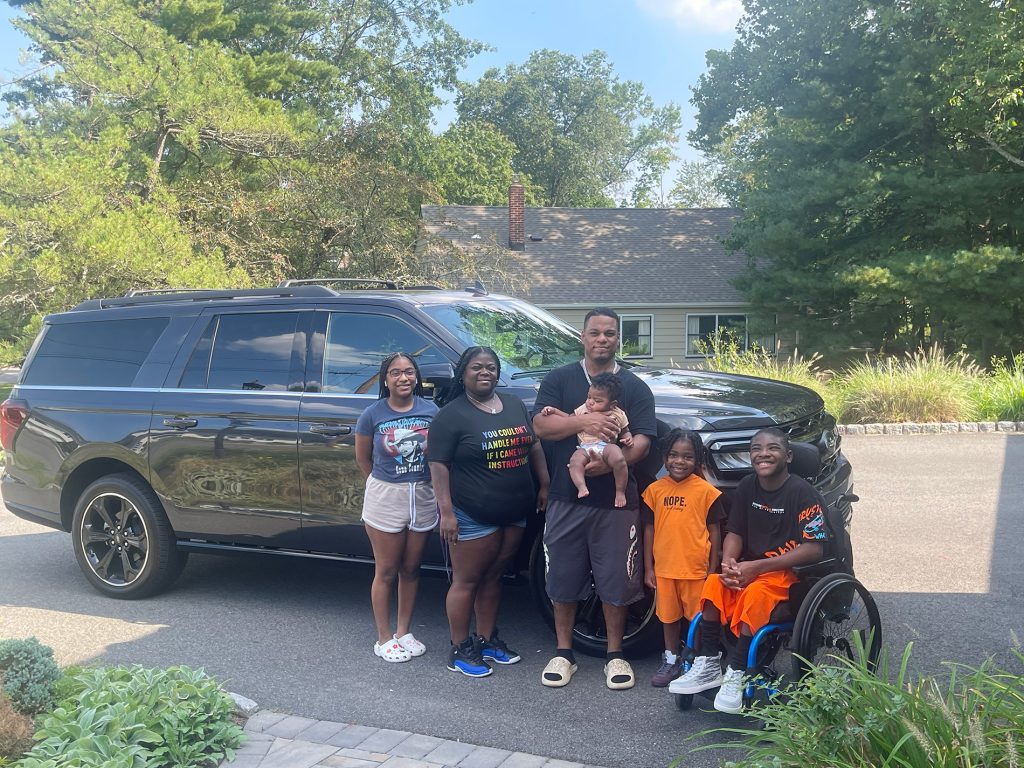 George Silvestro
George suffered a traumatic brain injury after a defective piece of furniture fell on him. After the injury, George lost some of his cognitive functioning, and he became unable to work or even drive. Because of this, he was having great financial difficulty in supporting his family and was stressed out over potentially not being able to pay for his daughter's college. According to George, "I had her acceptance letter in hand and was so worried how I was going to pay for her college. A day later, you called with the settlement offer. Dave, I will never forget what you did for Lindsey and the extra support you provided . . ." With the help of his settlement, George has now put two of his children through college, and a third is currently a freshman.